About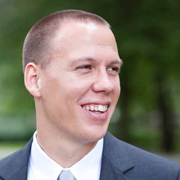 Graphic Designer or Visual Communicator?
I've always been a creative person. In grade school I was always "the kid who can draw." I remember getting stickers for the monster truck sketches I would doodle on the back of worksheets in kindergarten and winning costume contests around halloween for get ups I made myself (which I still do). Crazy.
Fast forward several years and you'll find a kid who just kept creating. I grew up in the Nashville, Tennessee area and was introduced to graphic design in high school. I immediately fell in love with the idea of adding problem solving to art. My career was apparent. I got a job with a local yearbook company before graduating high school and collected portfolio scholarships on the way to refining my training at Savannah College of Art and Design (go Bees).
Upon graduating with my BFA in fine art, I landed a job as a designer in the Student Media Department at Vanderbilt University in Nashville, TN and my professional career kicked off. By the end of my seven-year stay I was Creative Director for the department and advised a dozen or so student media staffs spanning print, web, video and radio.
I left the world of higher education and entered the realm of family business. I'm currently Marketing Director for Riverwood Mansion where my wife and I manage all aspects of the event venue's operation. Specifically I'm in charge of marketing Riverwood, from branding and website design to marketing solutions and in-house design needs.
Not knowing how to slow down, I'm still available for hire as well as freelance opportunities. Whether it's graphic design, logos, websites, branding, page design, desktop publishing, marketing materials, t-shirt designs, illustration, drawing, painting, photography, video production, multimedia projects, slideshows teaching a design workshop or guest speaking, I can handle it. I've even been known to build and consult on commercial haunted houses, which makes my Halloween costumes that much more badass.
Anything else? Hit me up on my contact page.